If you have been following The Neat Things in Life, then you know I have been focusing a lot on my weight. Through-out my journey thus far, I have learned how important it is to get 8 hours of sleep at night. This can be hard for me at times, and this can also be a block in my weight loss, so it's important that I find ways, to help me get those hours needed, so not only do I lose weight, but I also stay looking young.
Recently, I had the opportunity to check out the Spa Pillow Case Kit from YouthPerfect. In this kit I received, 2 YouthPerfect pillow cases, 1 gel cooling eye mask, 3 aromatherapy scents (vanilla, lavender, and eucalyptus), and 36 diffusion aromatherapy diffusion strips.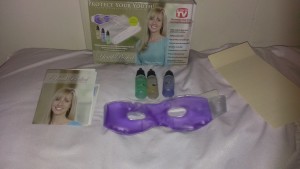 The Spa Pillow Case Kit, is designed to not only help you sleep better at night, but also to help decrease the sleep lines that lead to wrinkles, I don't know about you, but I want to keep the wrinkles away as long as possible.
With pillows coming in different sizes, so does the spa pillow case kit, the prices of the kit will go up on the size pillow cases you need. Whether you need regular, queen or king. We have kind size pillows, so I just used both pillow cases on one pillow.
Adding the fragrance to the strip was simple, and the pillow case has a small slot to place the strip into, so you don't have to worry about it coming out of the pillow case, if you toss and turn.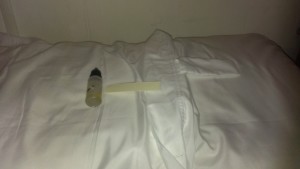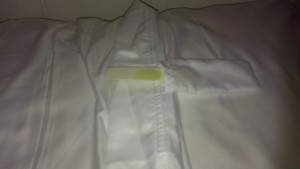 I personally love the pillow cases, and the diffusion strips that come with the kit. If you're having trouble sleeping at night, the spa kit will help relax you so you can get a better nights rest.
The kits start out at $19.95 plus shipping and handling.
One lucky reader is going to have a chance to checkout the Spa Pillow Case Kit, so you to can sleep better at night.
Giveaway is open to US residents only, to enter please follow the rafflecopter form below. Giveaway will end on July 1st, 2013.