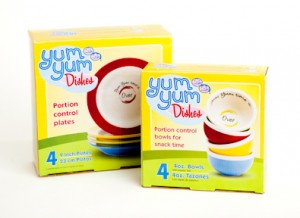 Portion control is the key to successful weight loss. Over the years our dishes have increased in size, and with bigger dishes mean more food, more food means more calories, and this leads to more weight. How many of you have ditched the "normal" sized cereal bowls and reached for those bigger bowls you use for mixing? Come on be honest… I will admit I have used those bigger mixing bowls for my cereal, and my plates well they're not what I would consider a normal size plate.
If we could learn proper portion control, and know when our plate is empty we are done, obesity might not be as big of an issue as it is in today's world. Obesity is at an all time high, and it will only become a bigger problem if we don't learn proper portion control, and learn how to give our bodies the proper fuel it needs. We cannot fill our bodies with empty calories, and expect it to do right by us.
However, many people have either forgotten or never knew the proper serving size! Thankfully for all of us who are clueless when it comes to serving sizes there are some great products out there to help us become more aware on how much of what we should be eating. Once we learn this losing weight will not be so hard, because our stomachs will start to shrink, and we will become full faster.
Last year I was able to check out a company called YumYumDishes. Often times we find ourselves walking to the couch with a bag of chips, and before we know it the bag is empty, and we are lifting the bag to our mouths trying to get those crumbs out. Tracy Adler the creator of Yum Yum Dishes found she to was snacking way to much after the birth of her second child, so she decided to start using small dishes for her snacking needs, and when the bowl was empty she was also done with her snacking. With limiting her snacks she soon got back to her normal weight.
Tracy wanted to share with others that portion control makes a big difference, and that is when Yum Yum Dishes became about. The Yum Yum Bowls are 4 ounces which allows you to only get a serving size of your yummy (Yum Yum) snacks. In 2011, Tracy took portion control to a whole new level. In December 2011, the 9″ Yum Yum Plates were released for the public to purchase. These plates labeled how much protein, carbs, and veggies you should be putting on your plate, this making portion control simple for those like me, that were clueless to the proper portions.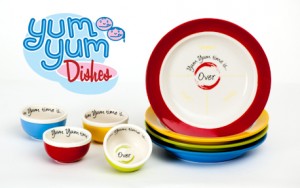 Portion control has never been easier, there is no more guessing, there is no more over eating, now there is no reason for excuses.  I was lucky enough to get to review the 9″ Yum Yum Plates, and I have to say I love them just as much as I do the Yum Yum bowls. If you have a hard time losing weight, chances are the reason behind it is the amount of foods you eat. With a little help from YumYum Dishes, you will learn proper portion control and soon you will see your waistline shrink.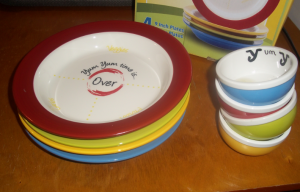 You can purchase the bowls and the plates at YumYumDishes.com. A set of 4 bowls with lids are $24 and a set of 4 plates are $34. This is well worth it, considering they will help you learn proper portion control, and in return shrink the waist.
One lucky reader of The Neat Things in Life is going to win a set of the plates to help them start learning proper portions!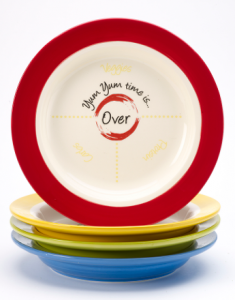 Giveaway is open to US residents who are 18 and older.
I received product for review purposes only no other form of payment was received. This is my honest opinion and others will vary.